Also Known By: Rood ras van België (Flemish), Rouge de Belgique (French), Red Flemish, West Flemish Red, West Flemish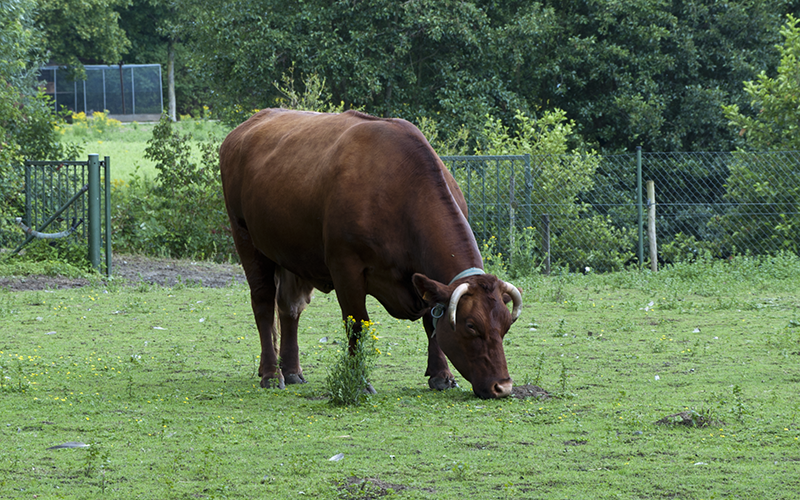 The Belgian Red was developed in West Flanders region of Belgium. It is a dual-purpose breed, producing both meat and milk, and is similar to the Flemish Shorthorn.
During World War I the pastures of West Flanders were turned into battlefields which practically eradicated the cattle population. Two important native types, the Cassel and the Veurne-Ambacht, were among these breeds. After the war the breeders cooperated to form a new breed which was called the West Flemish. It later became known as the Belgian Red. Belgian Red cattle are now found throughout West Flanders and constitutes about 7% of the Belgian national herd.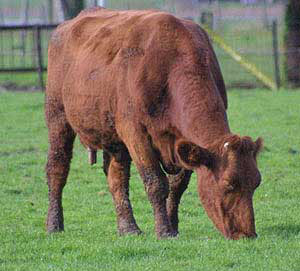 Cows average 138 cm in height and weigh about 725 kg. Males stand 153 cm and weigh 1,200 kg. In 1978, cows averaged 4,089 kg of 3.79% milk in a 305-day lactation.
References
Genus Bos: Cattle Breeds of the World, 1985, MSO-AGVET (Merck & Co., Inc.), Rahway, N.J.
Mason, I.L. 1996. A World Dictionary of Livestock Breeds, Types and Varieties. Fourth Edition. C.A.B International. 273 pp.