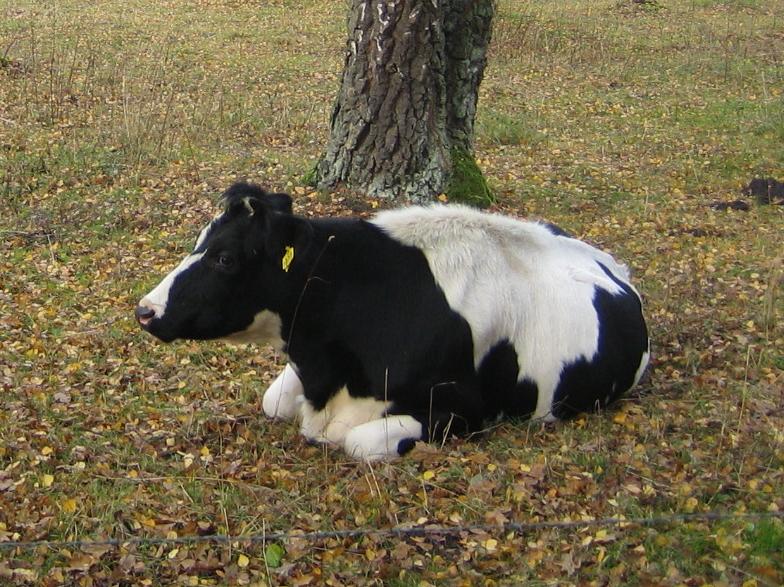 Also Known By: Svensk Låglandsboskap, SLB, Black and White Swedish, Swedish Lowland.
The SLB is the second biggest cattle-breed in Sweden. The cows weigh about 600 kg and give about 7900 kg milk in one year. This breed originates from Germany and Holland. The Swedish Friesian are a dairy breed originating from Dutch imports made from 1860 to 1907 and a few select recent importations. They were developed from crossing the imported East Friesian cattle with local breeds. The modern SLB have quite a lot of American Holstein in their breeding. This was done to improve the milk production of the breed. SLB is however not very high producing when it comes to meat (and calves), and they are not very resistant against illness.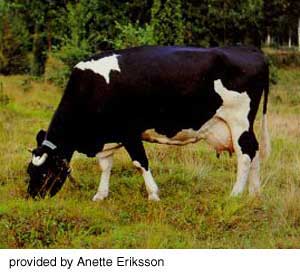 References
Mason, I.L. 1996. A World Dictionary of Livestock Breeds, Types and Varieties. Fourth Edition. C.A.B International. 273 pp.
Anette Eriksson, Luleå, Sweden