The Welsh Black is a native British Bree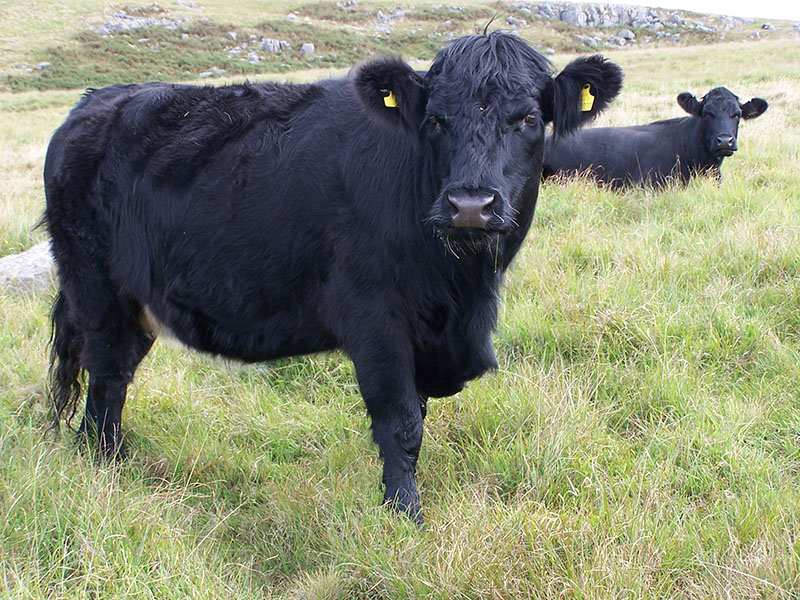 d descended from cattle of Pre-Roman Britain in the rough mountain and hill country of Wales. Originally there were two distinct strains of Welsh Blacks, both known as a dual purpose animal; the compact sturdy North Wales type and the bigger, rangier South Wales type. The successful intermingling of these types over the past 90 years has resulted in an optimum sized animal with an emphasis on beef production. The unique traits of the breed are a result of this heredity and environment.
The Welsh Blacks are now established throughout the U.K. and have proven themselves from Canada to New Zealand. Welsh Blacks first arrived in Canada in 1970 via the U.S.A. and further direct importations have followed. They are present in nine provinces and many U.S. states, with a concentration of breeders in Alberta.
Welsh Blacks offer the commercial cattleman a profitable alternative for herd improvement.
The Welsh Black Options
Welsh Black offers the following options to the purebred breeder and the commercial cross breeding cattleman to aid in a progressive and profitable breeding program.
Black
The majority of Welsh Blacks are horned, and black, varying from rusty black to jet black, with some white permitted on the underline behind the navel.
Red
The red recessive gene occasionally appears in a black herd and without exception breeds true. The red animal has no black genes and a red bull on a red cow will produce a red calf.
Polled
There are naturally polled Welsh Blacks available in increasing numbers, both Black and Red.
References
Alberta Welsh Black Association, Box 546 Trochu, AB. Can. TOM 2C0.
Phone: (403) 442-4372