Also Known As: Thüringer Waldziege, Thüringer Wald, German Toggenburg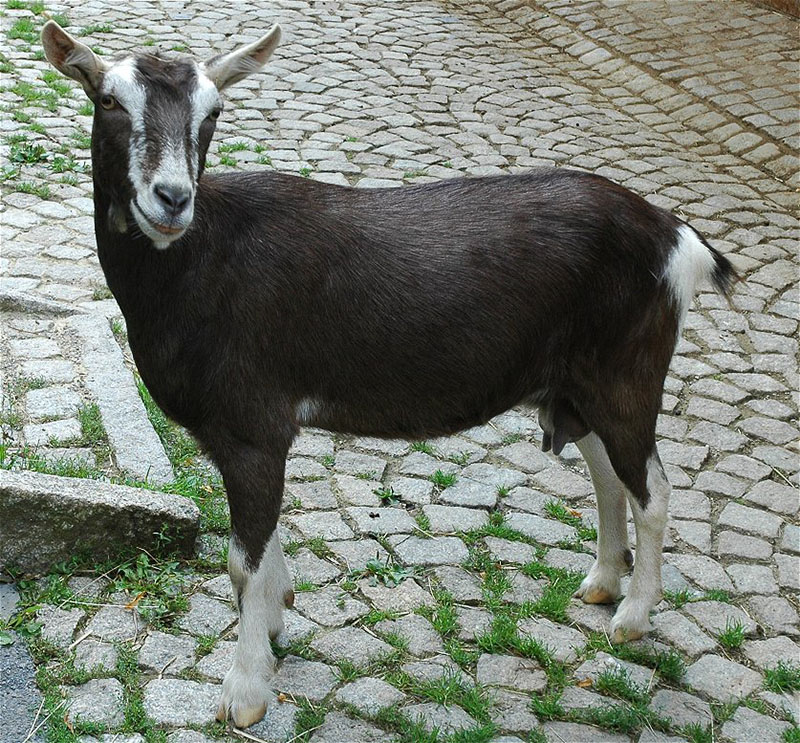 Thuringian are a variety of German Improved Fawn found in Thüringen, eastern Germany. They were developed from Toggenburg, Harzerziege, Rhönziege and Thüringer Landziege around 1885. In the early 1900s Swiss Toggenburg, Harzerziege and Rhönziege were introduced and Swiss Toggenburg was used again in 1988.
They are chocolate-brown in color with white markings on head and legs, a light face mask and white flash on the rump. They may be either polled or horned. Adult males weigh on average 55 kg and females 48 kg with an average wither height of 78 cm and 74 cm respectively. The breed is known for its adaptability to mountainous regions and its ability to walk long distances. The breed is nearly extinct.
References
Mason, I.L. 1996. A World Dictionary of Livestock Breeds, Types and Varieties. Fourth Edition. C.A.B International. 273 pp.