The Spanish-Barb traces its lineage through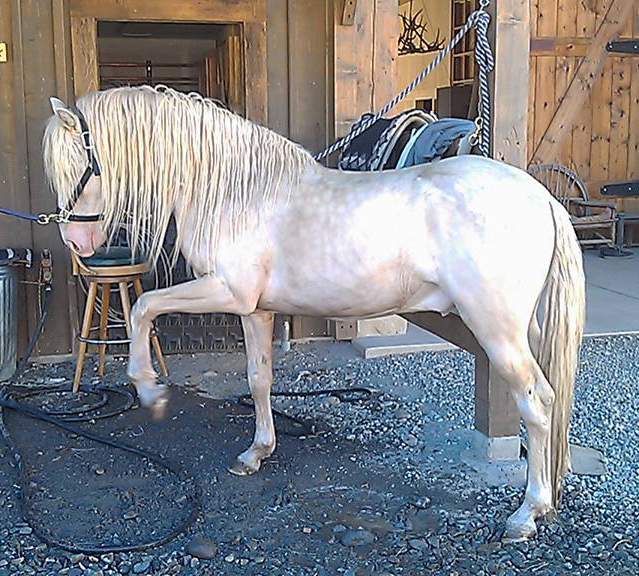 the Andalusian and Spanish Jennet horses brought to North America by the Spanish explorers during the 16th century. Both the Andalusian and the Jennet had evolved from the Barb horse of North Africa, which was brought to the Iberian Peninsula after the Moorish invasion of Spain in 711. In America, the Spanish-Barb was most prevalent in areas of Spanish settlement, in the Southeast and the Southwest. In the Southeast, the Spanish-Barb provided the foundation for both the Chickasaw and Choctaw Indian horses. Chickasaw blood would play a major role in the development of the American Quarter Horse. In the Southwest, they became the horse of the early Spanish and later Mexican cowboys, and went on to form the basis for the wild Mustang herds of the West.
Over the years, the Spanish-Barb came close to being absorbed into the general horse population. The breed's survival today is due to the dedicated, but small scale breeding carried on by a few individual families and ranchers. Unfortunately, few records were kept and no attempt was made to register this rare and unique horse until the formation of the Spanish-Barb Breeders Association in 1972.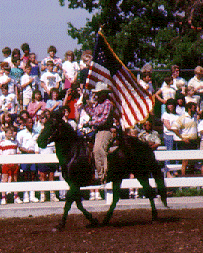 The Spanish-Barb weighs between 800 and 975 pounds and stands between 13.3 and 14.1 hands. They are noted for their smooth gait, comfortable ride, and surefootedness, which makes them an excellent horse for trail and endurance riding and ranch work.
Additional information available from the Spanish-Barb Breeders Association, 188 Springridge Rd., Terry, MS 39170. Phone: (601) 372-8801
References
Kentucky Horse Park, 4089 Iron Works Pike, Lexington, KY 40511