The Standardbred horse is considered to be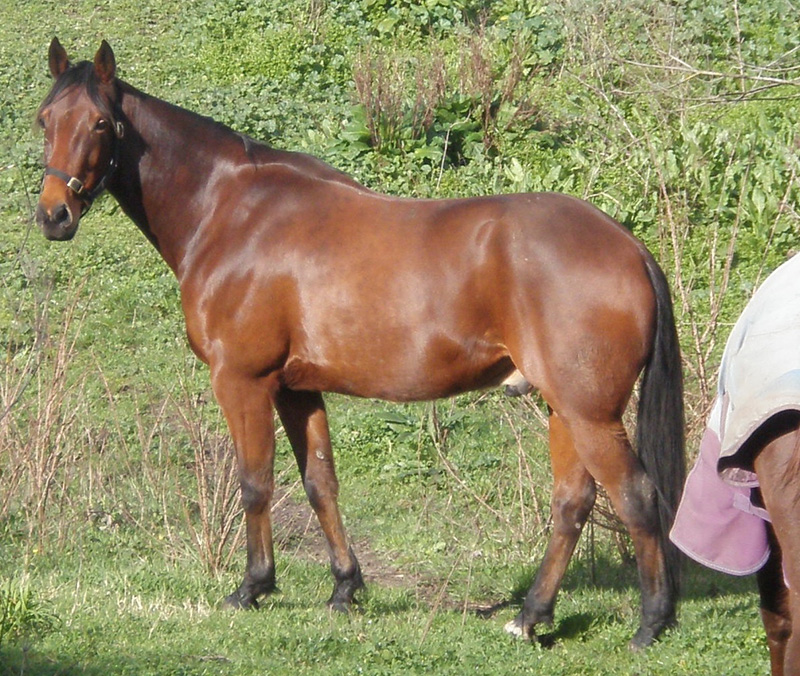 the fastest harness horse in the world. Harness racing has been a passion in the United States since the early 1800's. Then, the Morgan horse reigned as the supreme harness horse. But an event occurring in 1849 ended the Morgan Dynasty. This event was the foaling of a horse named Hambletonian 10, the foundation sire of the Standardbred horse. The breed gains its name from the fact that a horse must meet a certain "standard" of either timed speed at the mile or breeding in order to be properly registered. The increased brilliance of the Standardbred breed itself has reduced times for the mile by a minute -- down 30 percent from the original record.
Physical Description
In many respects the Standardbred resembles its ancestor the Thoroughbred. It does not stand as tall, averaging 15.2 hands, although it has a longer body. The head is refined, set on a medium-sized neck. The quarters are muscular yet sleek. The clean hind legs are set well back. Individual Standardbreds tend to either trot or pace. This breed appears in varying colors, although bay, brown, and black are predominant. It weighs between 800 and 1000 pounds.
Hambletonian 10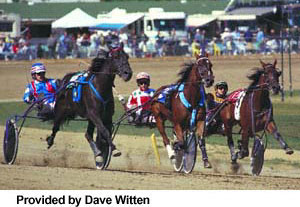 The Standardbred traces its ancestry to Messenger, from the Darley Arabian line of Thoroughbreds. He was imported to America in 1788. The Norfolk Trotter also had a strong influence on the early development of the Standardbred. Hambletonian 10, the acknowledged founder of the breed, was foaled in Orange County, New York, on May 5, 1849. He was sired by Abdallah and out of the Charles Kent mare. Hambletonian became a great sire producing a family of harness horses which outdistance all competition. Ninety percent of all modern Standardbreds trace to him directly.
Additional Information
United States Trotting Association, 750 Michigan Ave, Columbus, OH 43215-1191. Phone: (614) 224-2291
References
Kentucky Horse Park, 4089 Iron Works Pike, Lexington, KY 40511