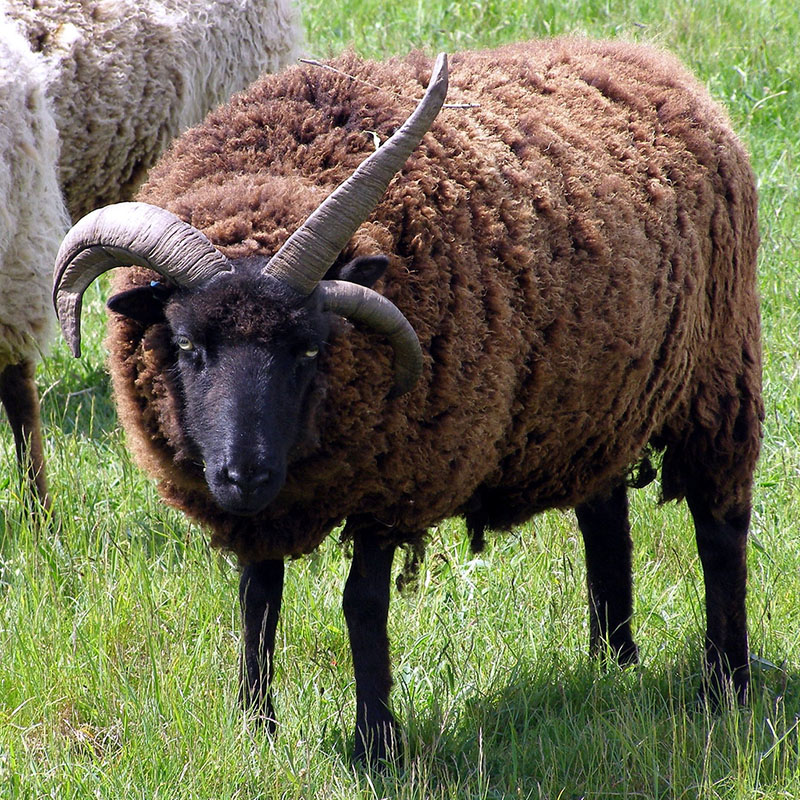 Also Known By: Hebridian, St. Kilda
The Hebridean, a sheep breed now classified as rare, originated in the islands off the western coast of Scotland. They are classified as one of the Northern Short-tailed breeds. At one time they were common throughout Scotland but were superseded by the Blackface. They are now largely found on estates where their black fleece, light amber eyes and multiple horns make them a striking animal.
They are a small breed with solid black face and legs. The fleece is generally black but may become gray with age. Both sexes are usually horned with either two or four horns, four horns being the most common. It is reported the muscle tissue and fats of the Hebridean has a significantly lower level of cholesterol than well known breeds. They have also shown a greater tendency to browse than other sheep breeds which has made them useful in ecological projects where the control of brush and weeds was needed.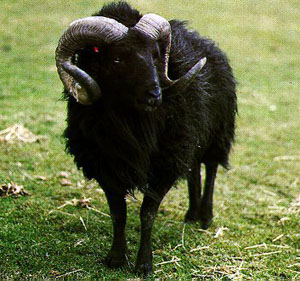 The fleece of the Hebridean generally weighs between 3.3-5.0 pounds (1.5-2.25 kg) with a staple length of 5-15 cm and the quality being 44-50's.
Registries and Breed Associations
United Kingdom
Knox Mill
Harrogate
HG3 2AE
UK
References
British Sheep and Wool, British Wool Marketing Board, Oak Mills, Station Rd., Clayton, Bradford. 112 pp.
Mason, I.L. 1996. A World Dictionary of Livestock Breeds, Types and Varieties. Fourth Edition. C.A.B International. 273 pp.
Alderson, L., 1994, Rare Breeds, Bulfinch Press, 144 pp.