Jezerskosolflorinavska sheep resulted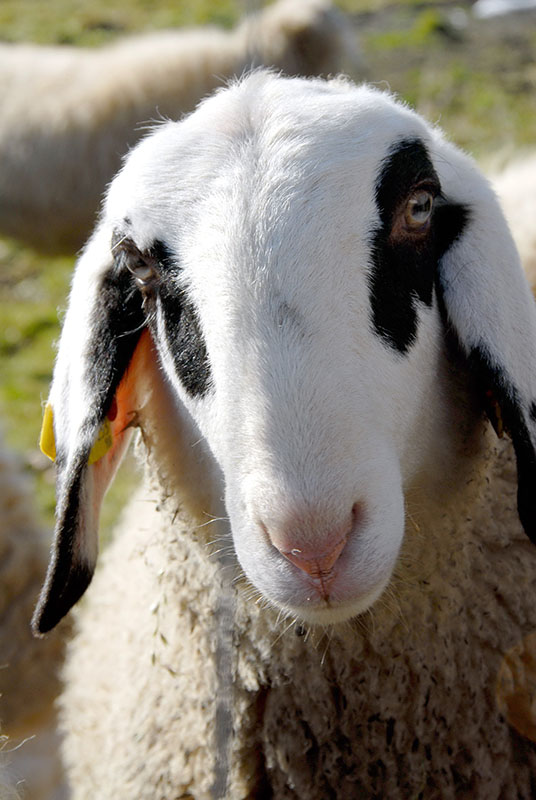 from the crossbreeding of native white sheep with the Bergamasca sheep and with the Padova sheep. It resembles the Austrian Bergschaf that has a similar origin. The breed got its name after the breeding centers of Jezersko and Solflorinava. Its head has a convex profile and hanging ears. Its legs are long and strong. This breed is very convenient for lamb production in the Alpine and Pre-Alpine region. It used to be reared in farms in combination with cattle. From June to September the sheep grazed in the mountains and mountainous pastures while in spring and autumn they grazed in farms together with cattle. Since 1980 Jezersko-Solflorinavska sheep has been crossed by Romanovska sheep, hence number of pure breed animals has been decreased quickly. Therefore, a special program on preservation the pure breed has been started in 1991. It is financed by the Ministry of Agriculture and Forestry. Bovska sheep and Istrian Pramenka are also included in the preservation program.
Performance
Ewes weigh between 65-80 kg, whereas rams between 80-100 kg. The sexual development is quick and ewes mate at the age 7-10 months. An ewe has 1.42 lambs per lambing. Ewes are non-seasonal breeders and pregnancy usually occurs during the lactation period. The lamb production per ewe depends on the intensity of breeding and on the frequency of mating. The average is between 30-70 kg per breeding ewe.
References
Drago Kompan, University of Ljubljana, Biotechnical Faculty, 1230 DOMZALE, SLOVENIA Email: Dragomir.Kompan@Bfro.Uni-Lj.SI